We know that building Australia's economy starts with the local community. Boss Social Impact is our approach to the way we support our community. It's built around
four areas
that are important to our people and customers, so we can work together to make a difference:
Committed to supporting community and elite sport in Australia.
Our champion athletes are role models and a major influence in our goal to be the world's most active nation. Elite and high-performance athletes showcase the highest levels of skill, mastery and competitiveness. They inspire the community to get active, which:
Creates a solid base for developing high-performance talent
Builds commitment to a lifelong appreciation of sport
Provides the broader benefits of being healthy and active
Boss Sports currently supports:
›

Stacey Speer (IFAF)

›

Brothers Rugby Union Club

›

Crushers Rugby Club

›

Benjamin Hussain
›

Pine Central Holy Spirit Rugby League

›

Beenleigh Blitz Basketball

›

ACE Football

›

Isaac "The Headsplitter" Hardman
We are passionate about Aussie dollars staying right here in Australia. When businesses are Aussie owned, profits stay here and are reinvested here, supporting Aussie jobs and growing the economy. It's as simple (and as important) as that.
There was no official certification trademark for businesses that were owned by Aussies and who manufactured their products right here in Australia. Australian Owned™ was established as a social enterprise to fill this gap.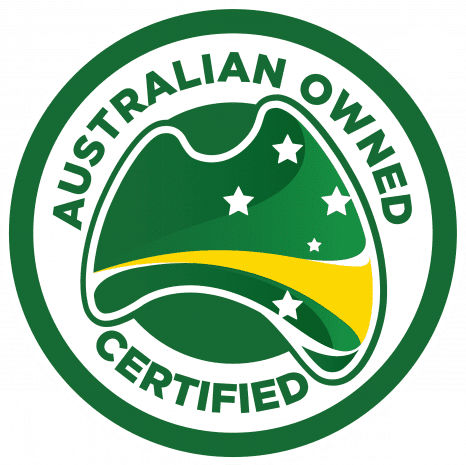 Australian Owned™
is cause-driven with a mission to support the Australian business community. We want to give businesses the tools to grow, assisting to strengthen communities through jobs and investment, contributing to the long-term prosperity of this country. We will continue to innovate and deliver solutions to provide value to our certified businesses. To give them the tools to grow, to strengthen communities through jobs and investment and contribute to the long-term prosperity of this country.
We have invested in software technology to develop an Australian search engine that protects users privacy and data and supports Australian owned and operated businesses.
Lookaroo allows users to search unseen online whilst supporting Aussie owned businesses. 100% of profits are invested in the Australian economy and Australian businesses are recognised through our Australian Search function.
Boss Connection pays respect to the Aboriginal and Torres Strait Islander people of Australia and acknowledges their continuing connection to land, sea and culture.
We support Aboriginal and Torres Strait Islander peoples, businesses and communities in Australia through the Australian Owned Indigenous logo.
This logo appears in the traditional First Nations colours to signify Indigenous foundations and gives consumers the ability to easily identify, shop and spend with Aboriginal and Torres Strait Islander owned businesses, products and services. Boss Connection is committed to building a better future for all.